Cotton Rag Archival Gum Paper Tape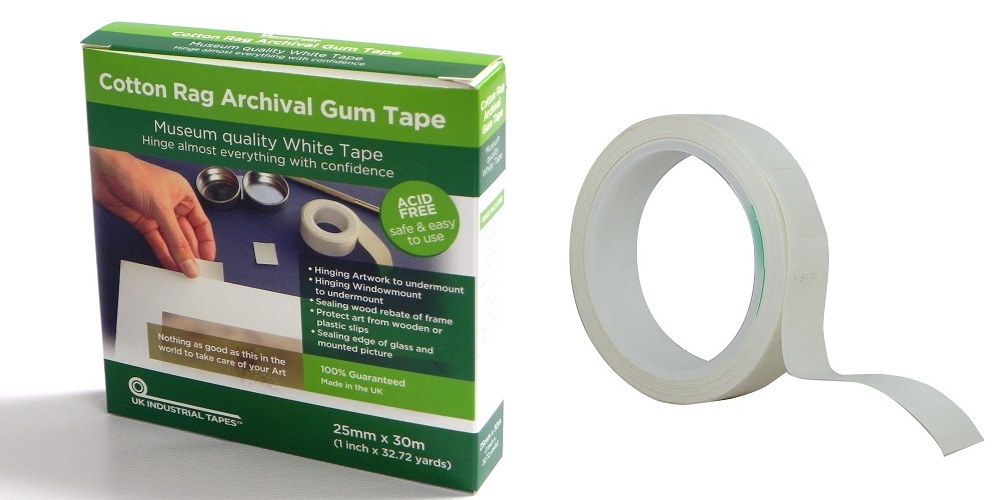 Single sided museum quality cotton fiber paper which contains a 2% calcium carbonate buffer. It is ligning free.
Coated with an acid free water activated starch based adhesive system. To activate the adhesive use water, preferably deionised water.
Apply with a sponge on the gummed side or use through our gum paper tape dispenser. Ideal for hinging artwork into mounts, sealing the wood rebate of the frame, protecting artwork from the wooden or plastic slip and sealing the back of museum quality frames.
FSUR2530GPT
White
25mm x 30m