68130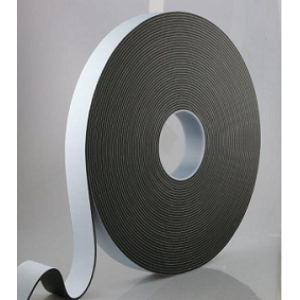 ---
High tack solvent acrylic adhesive, great initial tack.
---
6mm upto 1500mm wide (Any custom slit width available).
---
We offer our 68130  as our Closed Cell PVC Foam Tape, Security Glazing Tapes.
Available in 1mm, 2mm, 3mm, 4mm, 5mm, 6mm, 7mm and 8mm thick. The security glazing tapes have a extremely high initial tack and very and a extremely durable PVC foam, to enable compression which in application.
---
68130 – Closed cell PVC Foam Tape, white or black with a high tack solvent acrylic adhesive and a white paper release liner
68130 – Closed cell PVC Foam Tape, white or black with a high tack solvent acrylic adhesive and a white paper release liner
---
Benefits of using our Security Glazing Tape:
High performance Closed Cell PVC Foam
High initial tack
Instant adhesion, even at low temperatures
Good temperature resistance
All lines held in mass stock
GUKIT68130
Black or White
1mm thick x 50m