FoamLINK 3003H+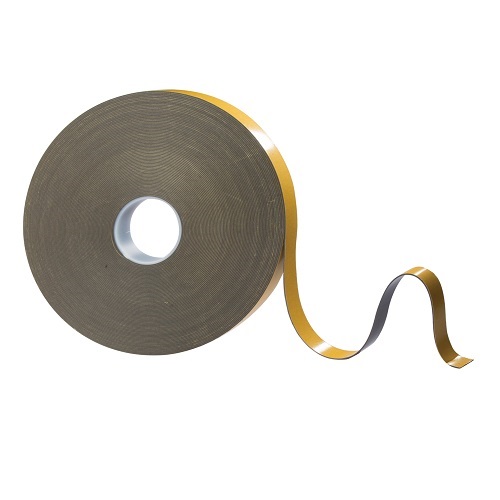 ---
Permanent adhesive - Indoor & outdoor use.
---
Modified acrylic adhesive.
---
Temperature range: -40°C to +70°C.
---
Our FoamLINK 3003H+ is a Double Sided superior closed cell PE foam has an ultra-high performance modified acrylic adhesive system.
Why use FoamLink:
Specifically developed to stick to UPVC, Polypropylene, Styrene and other hard to adhere plastics.
It has a fantastic initial tack.
Temperature resistance of -40°C to 90°C.
Easy to remove Amber Paper release liner.
High shear, high peel, highly cohesive mass.
Stock line, for next day delivery.
Please revert to our Application Guide when using our Glazing Tapes to gain the best results;
GUKIT
Black
6mm upto 1000mm wide (any custom slit width available)