The BDP Mask™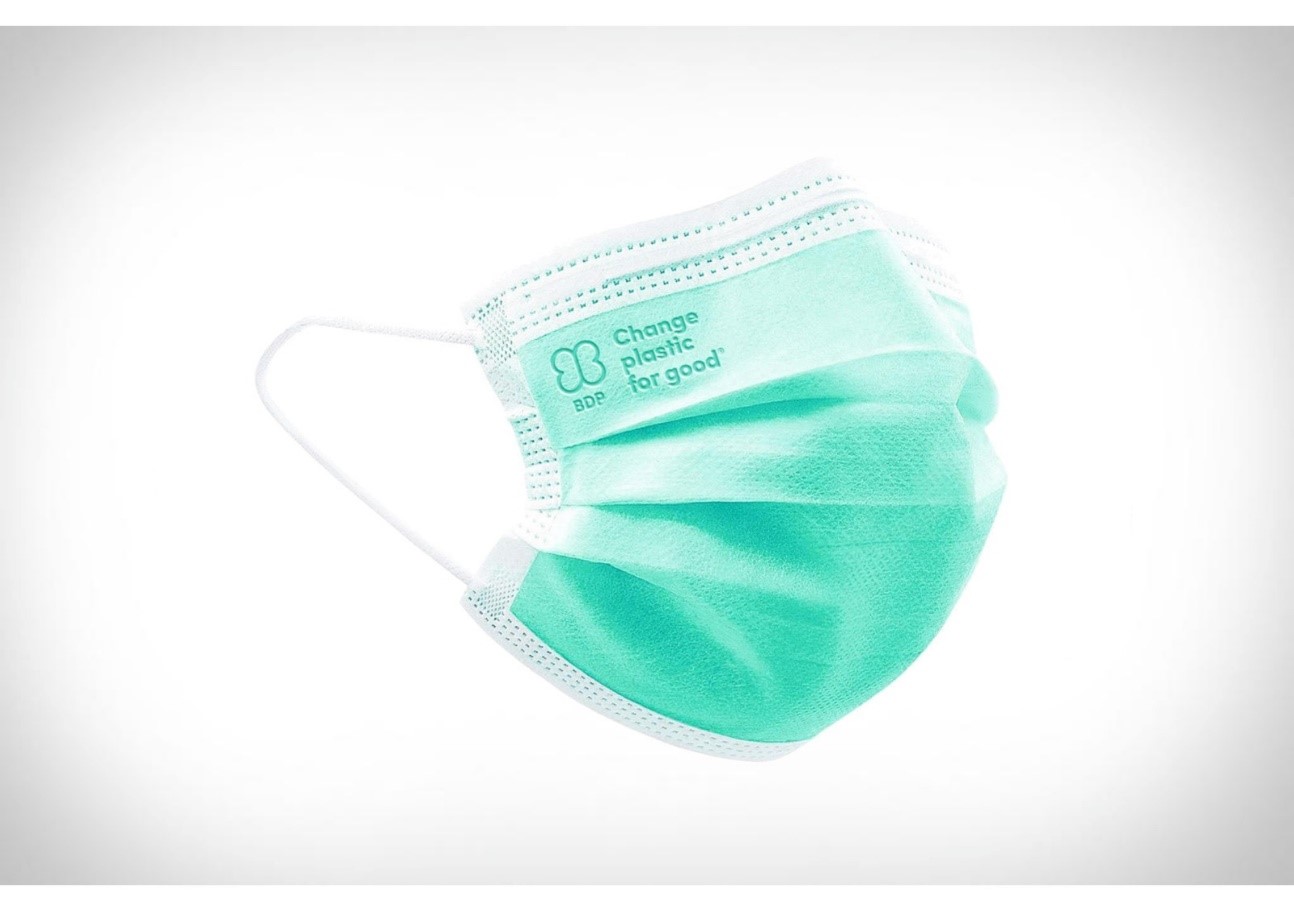 ---
Our 3 Ply Biodegradable Face Mask
---
Biodegradable in Landfill, Ocean and Soil
---
Manufactured in Europe
---
Our biodegradable face mask
'Biodegradable in Landfill, Ocean and Soil'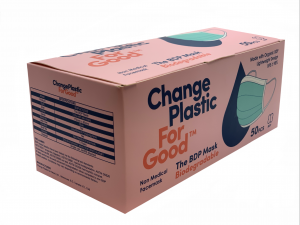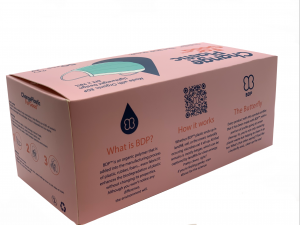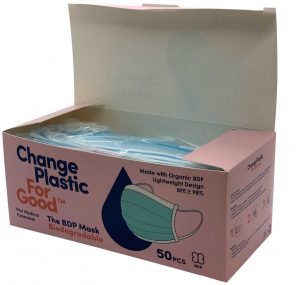 ---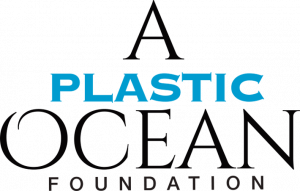 For every box of masks sold, UK Industrial Tapes Ltd will donate £0.50p, to A Plastic Ocean Foundation. These funds go towards the #OneTonneLess program to clean up plastic waste from beaches and also to help fund educational programs.
---
Terms and Conditions
Shipping: Free shipping with mainland UK
Package Sizes: 50 pcs per box (205x99x85mm). 1,000 pcs per carton (410x196x425mm)
Orders: Purchase orders sent to sales@ukindustrialtapes.co.uk
Payment Terms: 100% payment (on order) or if specific payment terms have been agreed
Lead Time: 1 week (if product is in stock)
Validity of Quote: 4 months from quotation sent
Currency: GBP (£) but other currencies also accepted.
Test Data: Our non- woven mask material with BDP has been tested via ASTM D5511 and has shown 14.9 percent biodegradation over 30 days. At the same time we tested non-woven material without BDP and there zero biodegradation over 30  days. No further testing was carried out'.
*Disclaimer: Currently the melt blown and spun bond layers are made with BDP while the nylon ear loops are not. We will have the BDP ear loops in production as soon as possible.
---
Any further questions regarding The BDP Mask™, please contact us on:
E: sales@ukindustrialtapes.co.uk | T: 0191 269 7810
PPETTHEBDPMASK
3-Ply Face Mask in a Pink outer box
50 pcs per box (205x99x85mm). 1,000 pcs per carton (410x196x425mm)