tesa 51966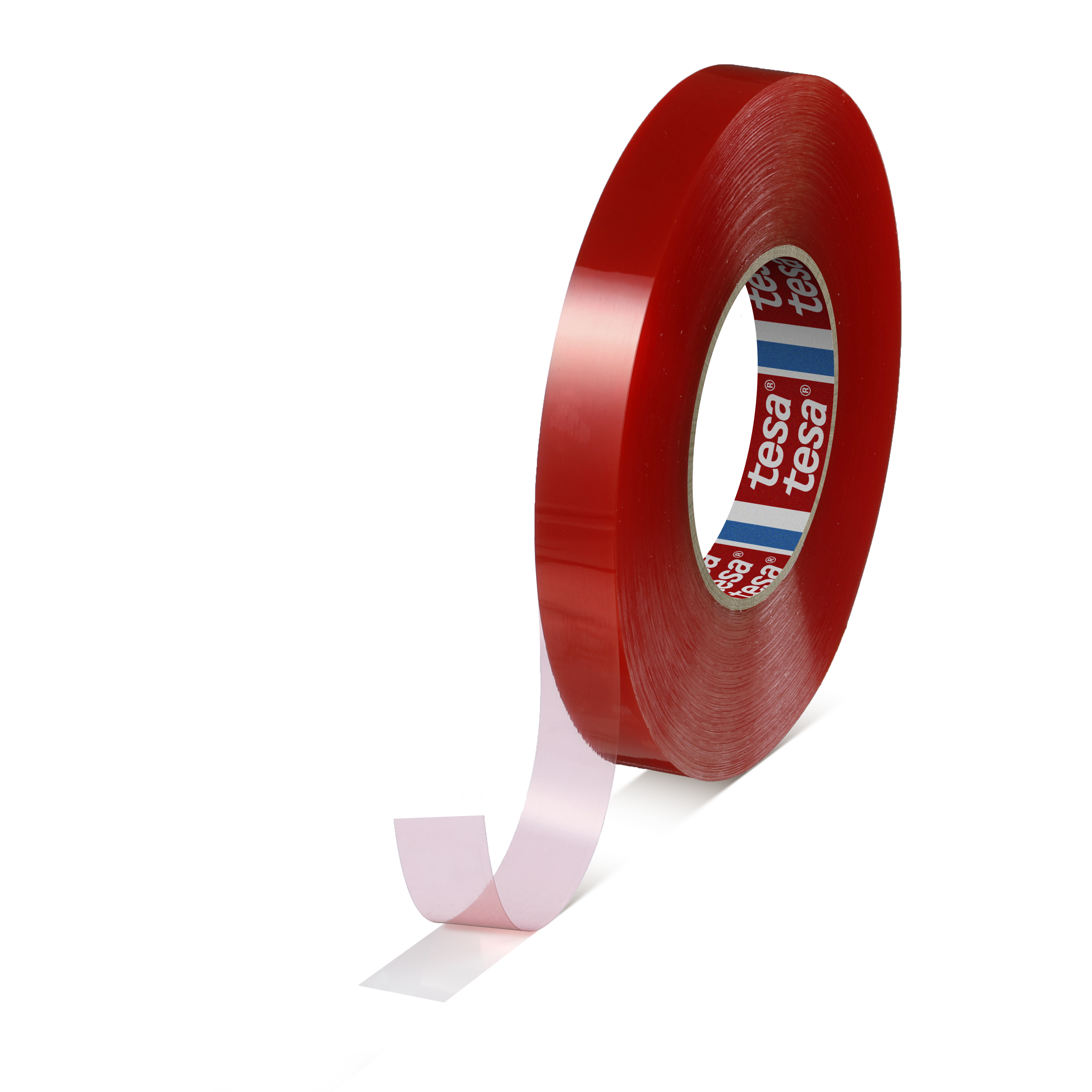 ---
Tesa branded high performance Polyester Tape
---
Pre slit rolls held in stock for express delivery
---
Indoor & Outdoor use.
---

The tesa 51966 is our high performance Polyester Tape, 200 micron Polyester with a red filmic release liner. This tesa branded Polyester Tape is ideal for many demanding indoor and outdoor applications due to its UV resistant acrylic adhesive.
We have added this popular tape, tesa 51966 into our range due to high demand. It is a transparent double-sided tape consisting of a PET backing and a highly tackified acrylic adhesive.This provides excellent combination of high initial tack and immediate adhesion and full suitability for long-term applications.
Please revert to our Application Guide when using our Polyester Tapes on your application;
POSTESA51966
200 Micron clear with red filmic release liner
6mm, 9mm, 12mm, 24mm, 38mm, 48mm (bespoke widths can be produced as per request)
50m per roll (100m, 150m, 200m, 250m, 300m pancake rolls can be produced as per request)