Specialist converting of double sided tape into circular discs.
7th June 2022
---
As one of the UK's leading specialist converters of double side tape, we convert a range of double sided tapes into circular discs format.
The various grades of tapes are used in a number of industries and applications. The discs are produced with a 'Pull Tab' which provides a easy removability factor to the release liner, to allow speed in application.
---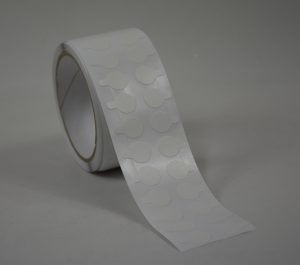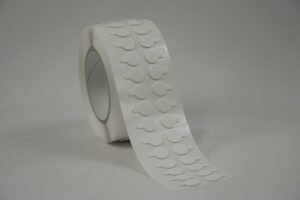 Our Double Sided Adhesive Disc Range:
122 Range – Permanent Clear Tape
33 Range – Permanent Foam Tape
7003 – Permanent Tissue Tape
6002 – Permanent Clear Polyester
6441 – Peel able / Peel able Clear Polyester Tape
6440 – Permanent / Peel able Clear Polyester Tape
Sizes we offer:
10mm, 15mm, 20mm, 25mm, 30mm, 36mm, 40mm, 50mm, 60mm, 70mm & 75mm Circular Dia (all with pull tabs. Bespoke size can be produced upon request)
500, 1000, 1500 or 2,500 pcs per roll
---
Continuous product development, due to customer and market demand is a key focus to us. And our latest range of Double Sided Adhesive Discs are another line which we have added to our portfolio.