Polyester Tapes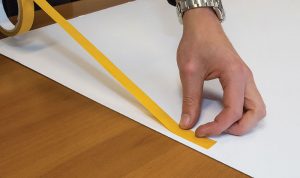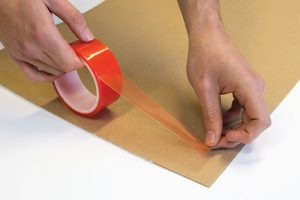 Our Polyester Tape range is our high performance double sided tapes designed specifically for demanding applications within the Print Finishing industry.
We offer a range of Polyester Tapes to suit all demands, a number of Polyester (PET) carrier thicknesses available, with a range of adhesives to suit certain applications along with a number of release liners to suit (Red Filmic & Amber and White Paper).
Ideal for bonding surfaces such as paper, cardboard, PVC, plastics, plexiglass, etc and can be used indoor and outdoor providing good UV resistance.
For Certain UV Varnised Board applications which is very common throughout the Print Finishing industry and is a very demanding application for an adhesive tape to adhere and create a ultimate bond, we offer our 814 which is ideal for this application.
We can custom slit to any width required as all tapes are produced in jumbo rolls (1500mm x 1000m) and then re wound to commonly 50 meter logs and slit down to what ever widths (from 5mm up-to 1500mm wide), certain popular tapes and widths are kept in stock for next day despatch (quantity dependant).
 Our range of Polyester Tapes;
813 – high performance, 130 micron BOPP with a red filmic release liner
6001 – high performance, 180 micron, Polyester with a red filmic release liner
tesa 4965- high performance, 205 micron Polyester with a red filmic release liner
tesa 51966- high performance, 200 micron Polyester with a red filmic release liner
422- high performance, 160 micron Polyester with a red filmic release liner
423- high performance, 160 micron Polyester with a white paper release liner
428- high performance, 100 micron Polyester with a red filmic release liner
6002 – high performance, 220 Polyester film with a amber paper release liner
814- high performance, 230 micron Polyester film with a amber paper release liner
6440- high performance, 50 micron Perm / Peel Polyester film with a amber paper release liner
6441- high performance, 50 micron Peel / Peel Polyester film with a amber paper release liner
To ensure you gain the very best performance using our Polyester Tape range, please see our Application Guide to revert too;
Application-Instruction-Guide.pdf