Disinfectant Cleaning Wipes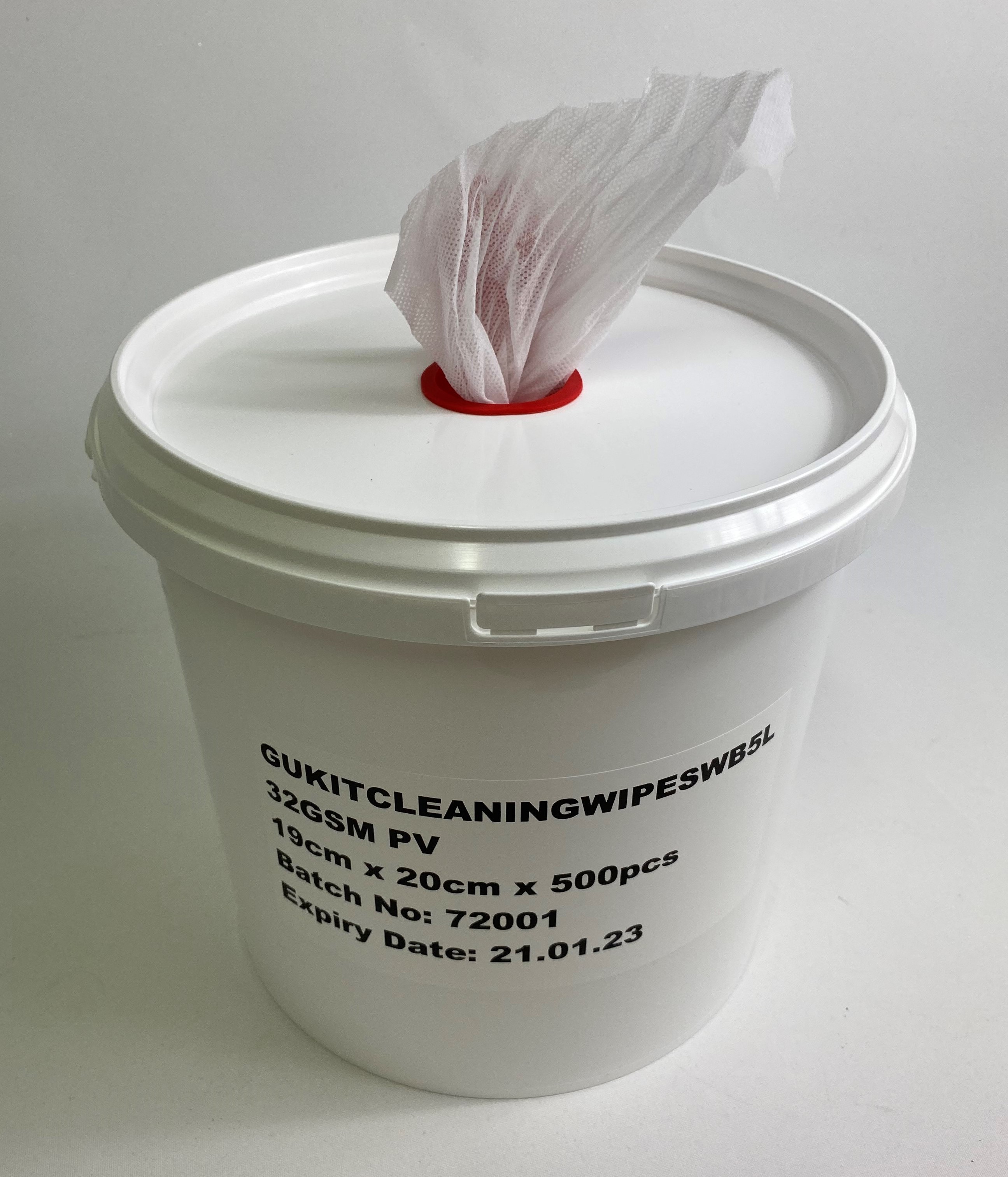 ---
Disinfectant Cleaner Wipes
---
Ideal to keep surfaces 100% clean
---
Safe, quick and easy to use
---
In stock for next day delivery
---
Our disinfectant cleaner wipes are perfect for use in a retail, industrial or office based environment.
Water based, with 500 sheets (sheet size 190mm x 200mm) per tub.
Please see MSDS sheet: Disinfectant Cleaning Wipes
We have our tubs held in stock with plain label. So if you required, we can own brand the tubs for you with your company branding . marking on.
GukitcleaningwipesWB
White sheets
500 wipes per tub
Wipe size is 190mm x 200mm
3 tubs per box. 20 boxes per pallet