Protective Desk Shields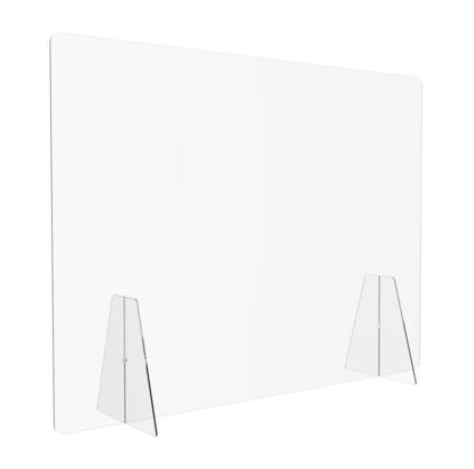 ---
Clear acrylic screen are 100% recyclable and Made in Britain
---
Simple and quick to setup
---
3 sizes made to order within 1-2 weeks
---
We are now producing and offering our Protective Desk Shields. They are Simple and quick to setup and will provide minimum disruption to your operation but giving protection to your staff and customers.
DIY Free-standing protection kit is supplied flat pack design for ease of transport and storage. 2 x Slot-in-Place acrylic supports (the width of the acrylic feet is 250mm). No need for screws, adhesives, fixings or specialist installers.
Our Clear acrylic screen are 100% recyclable and Made in Britain.

Sizes we offer;
1000mm W X 750mm H @ £80.00 + VAT
750mm W X 750mm H – £70.00 + VAT
500mm W X 750mm H – £67.00 + VAT
Lead time 1-2 weeks (quantity dependant). No MOQ (minimum order quantity). £15.00 delivery charge on all orders.
GUKITPDS
Clear acrylic screen are 100% recyclable
1000mm W X 750mm H @ £80.00 + VAT
750mm W X 750mm H - £70.00 + VAT
500mm W X 750mm H - £67.00 + VAT