Visor - Protective Face Shield Visor Reference 2002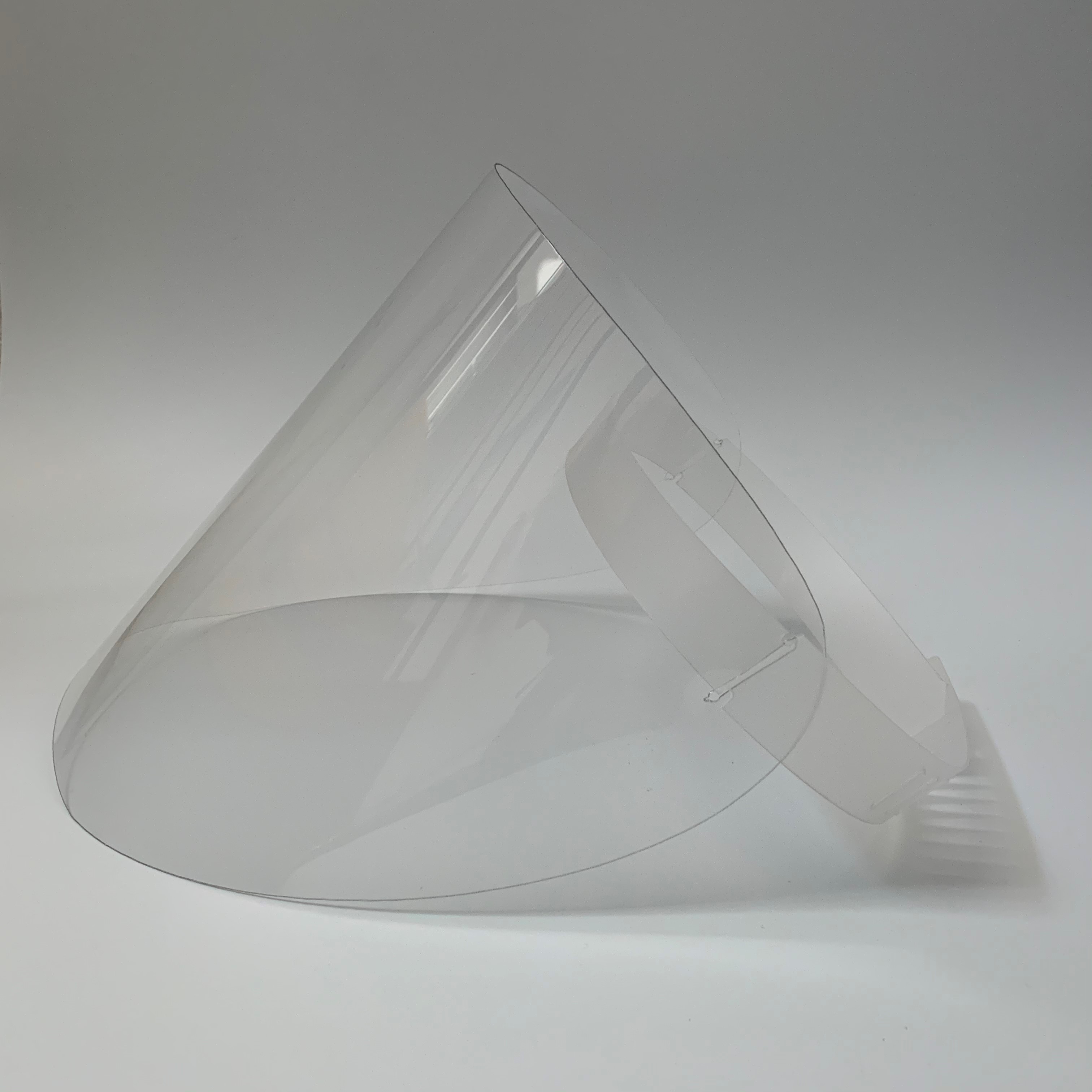 ---
The Protective Face Shield Visor – Reference 2002 is lightweight in use and easy to wear
---
The Face Shield can be cleaned with warm water and any kind of cleaning detergent
---
Help support essential business, staff and NHS workers
---
In stock for express dispatch
---
Our visors are produced from Eco Friendly clear recycled APET
---
Our Protective Face Shield Visors Reference 2002 IN STOCK
We are now one of the United Kingdom's largest manufacturer of PPE protective face visors and we are very pleased to be supporting the NHS in this time of need.
Our 2002 protective face visor is manufactured in our factory in Newcastle upon Tyne, England. Therefor all materials are sourced from the UK, meaning minimal carbon footprint compared to importing the same type of product into the UK.
This massively reduces global warming and helps save our planet. We are an active member of the 'Made in Britain' organisation.

Our visors are produced from Eco Friendly clear recycled APET.
Along with supplying our Visor to NHS workers, we have been supplying the visors to industries such as medical, dental, adult social care, food, Industrial warehousing, pharmaceutical and general personal use.
Protective Face Shield Visor – Reference 2002
Our Ref 2002 is a lightweight, clear face shield for personal use, that will create a barrier to help protect against droplets and sneezes.
Product data sheet: Protective Face Shield Visor Reference 2002. Specification Sheet
Product assembly sheet: Protective Face Shield Visor Reference 2002 – Visor Assembly Instruction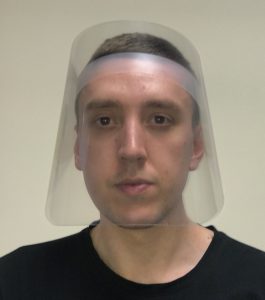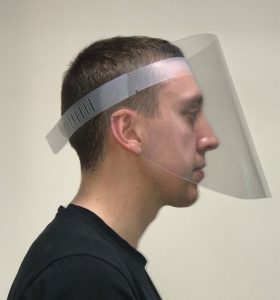 We have our team manufacturing and packing our visors 24 hours a day you keep up with growing demand. Our Reference 2002 Visor is in stock, ready to ship within 1-2 days for you (large quantities may differ depending upon production capacity at the time). NHS orders take priority. 
Very soon all our protective face visors will be manufactured from biodegradable plastic please see link to our Eco friendly range of products  For more information UKIT Eco friendly BDP brochure – v24 and test data approvals please contact our sales office on 0191 269 7810 or sales@ukindustrialtapes.co.uk 
If you would like to purchase the References 2002 visor today, please contact us on
E: sales@ukindustrialtapes.co.uk | T: 0191 269 7810
*Disclaimer: Visor 2002 does not have a CE mark therefore customers purchase at their own risk UK Industrial Tapes Limited will not accept any liability.
*Disclaimer: Whilst our Protective Face Shield Visor – Reference 2002 has many applications it is not designed to be used with Covid-19 positive patients on its own without the use of other forms of PPE.
GUKITPFSV2002
Clear PET with a PP head strap