Visor – Protective Face Shield Visor Reference 2005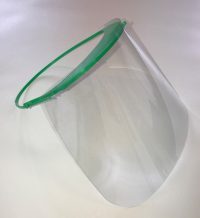 ---
Our visors are produced from Eco Friendly clear recycled APET
---
Adjustable zip effect head strap to suit all sizes
---
Extremely lightweight material and comfortable fitting
---
In stock for delivery within 1-2 days
---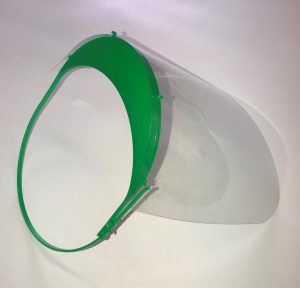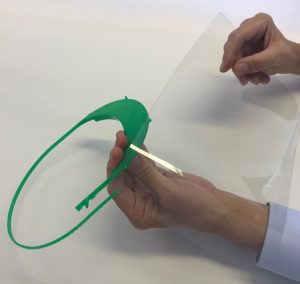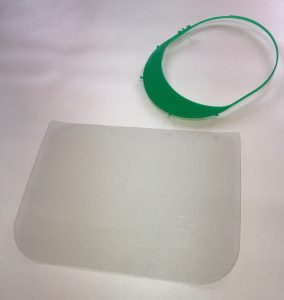 Our Ref 2005 is a lightweight, clear face shield for personal use, that will create a barrier to help reduce droplets and sneezes.
Our 2005 protective face visor is manufactured in the UK. Therefor all materials are sourced from the UK, meaning minimal carbon footprint compared to importing the same type of product into the UK.
This massively reduces global warming and helps save our planet. We are an active member of the 'Made in Britain' organisation.

USP
The Protective Face Shield Visor – Reference 2005 is lightweight in use and easy to wear
It has a Green Injection moulded Polyprop adjustable zip effect head strap
Our Green Injection moulded head strap is very strong and durable and can be re-used every day
The Face Shield can be cleaned with warm water and any kind of cleaning detergent
Our visors are produced from Eco Friendly clear recycled APET
Specification Sheet – Protective Face Shield Visor Reference 2005 Specification Sheet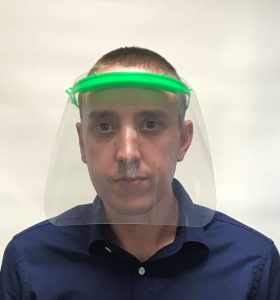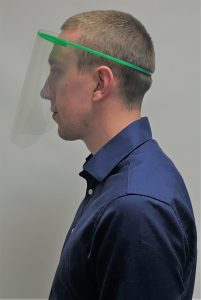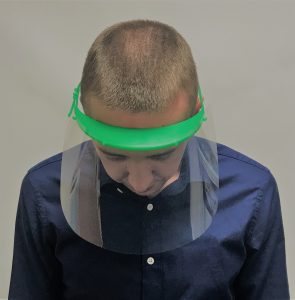 *Disclaimer:  Whilst our Protective Face Shield Visor – Reference 2005 has many applications it is not designed to be used with Covid -19 positive patients. However, we are currently working on a successor to our 2005 which is currently being tested in the clinical setting and CE approval has already been applied for.
GUKITPFV2005
Green Injection moulded head strap, Clear APET Sheet
50 clear APET sheets and 50 visors per pack.