5000 Range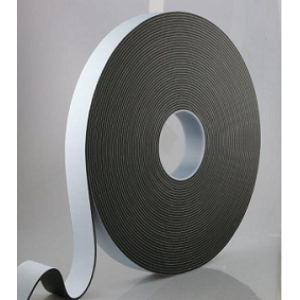 ---
Competitive Pricing with no minimum order quantity
---
High performance, medium density PVC Foam
---
The 5000 Range is B1 certified (DIN 4102-01, 05/98).
---
The 5000 Range is a medium density closed cell PVC foam sealant. We can convert to any bespoke width between 6mm upto a logs width of 1000mm wide. No MOQ (minimum order quantity) on our 5000 Range, you can take any roll quantity to suit. Available in the below thicknesses.
5001 – 1.5mm thick (60 meter rolls)
5003 – 3mm thick (30 meter rolls)
5004 – 4.5mm thick (20 meter rolls)
5006 – 6mm thick (15 meter rolls)
Our 5000 Range was specially created to work with mechanical fasteners. The unique foam resists distortion from drilling, riveting and other fastening operations, making it ideal for metal to metal joints.
To create an adequate seal, the foam must be compressed a minimum of 30% in the final joint (depending on the shape of the gasket as well as the roughness of both surfaces). Once in place, the foam will be able to handle normal joint movement due to thermal expansion or environmental forces.
The acrylic adhesive used on the 5000 Range line is a pressure sensitive adhesive and therefore must be applied to clean, dry surfaces. The adhesive is used to hold the gasket in place before compression.
Flame retardant grade:
The 5000 Range is B1 certified (DIN 4102-01, 05/98).
Copy of the certificate will be forwarded on demand.
Storage:
Material should be stored at room temperature. The adhesion performance decreases with time; we therefore recommend use within 6 months of delivery.