0803CL – White on Black Low Tack Protection Tape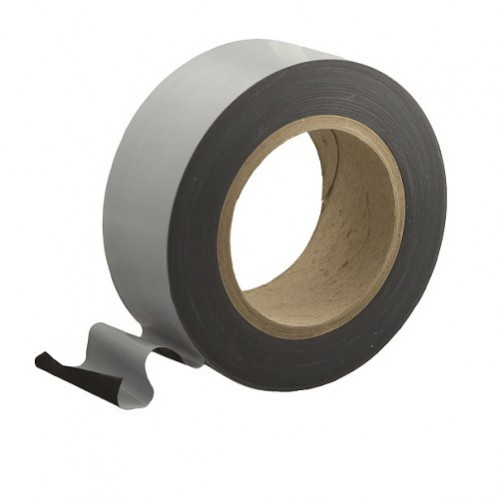 ---
80 Micron Thick, White on Black Low Tack Tape
---
Competitive pricing
---
Any width from 10mm up to 1500mm wide available. Popular widths held in stock such as 25mm, 38mm, 50mm and 75mm
---
Used vastly within the Glass and Glazing Industry for protecting Window and Door profiles
---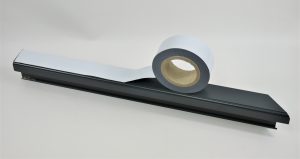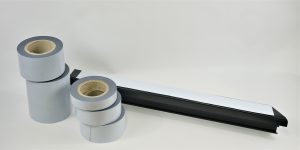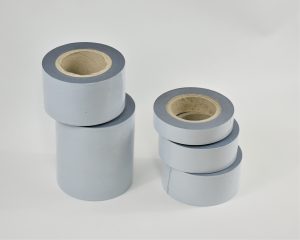 This 80-micron thick, White on Black Low Tack Protection Tape is a extremely popular product for protection of sensitive surfaces against damage, dust and dirt during transport, storage or assembly.
This tape is used vastly within the Glass and Glazing Industry for protecting UPVC and Aluminium Window and Door profiles.
---
0803CL details:
Any widths from 10mm up to 1500mm wide available. We can bespoke convert to any width to suit your profile width or application. Popular widths held in stock such as 25mm, 38mm, 50mm and 75mm and logs at 1500mm.
Thickness 80 Micron (0.08mm)
Colour Black/White
Type of adhesive natural rubber (solvent based)
Type of film LDPE, three layer co-extruded, UV stabilised
Outdoor and indoor protection for the following surfaces with low gloss (Stainless Steel (ground), Aluminium (ground, matt anodised), PVC, PVDF, Polyester, Acrylic lacquers and plastics, Ceramics, marble. However this film is not suitable for copper and brass.)
Outdoor exposure Maximum 6 months
Custom printing available upon request
---
Application and Storage
Provided the product is protected against dust and extreme humidity, and is held under normal room conditions (+8 to +35 ºC) for max. 6 months.
For the application, surfaces to be protected should be dry, free from dust, oil, solvents or other chemicals. Temperature (surface and surroundings): +15 to +40 ºC. Remove the film at temperatures of > +5%.
Please see our application guide for further detail: Application Instruction Guide – 2021
---
For any further information on our 0803CL, please contact our Sales Team on;
E: sales@ukindustrialtapes.co.uk | T: 0191 269 7810
GPRO0803CL
White on Black
8mm upto 1500mm wide (Any custom slit width available)