FoamLINK 1603H+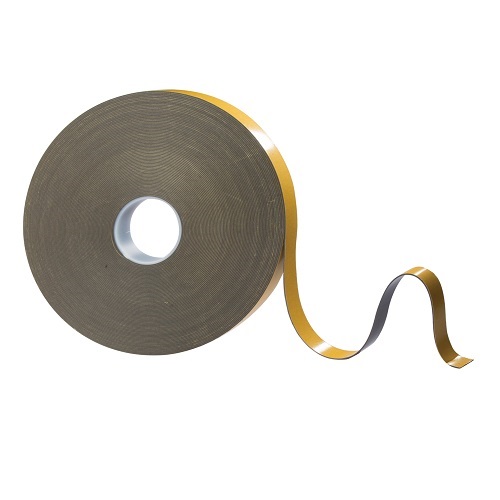 ---
Permanent adhesive - Indoor & outdoor use.
---
Modified acrylic adhesive.
---
Temperature range: -40°C to +70°C.
---
Specifically developed to stick to UPVC, Polypropylene, Styrene and other hard to adhere plastics.
It has a fantastic initial tack.
Modified Acrylic adhesive coated onto our foam.
Specifically developed foam for this demanding application.
Temperature resistance of -40°C to +70°C.
Easy to remove Paper or Filmic release liner.
Still need to silicone cap when using FoamLINK.
GPAL160391646BP
Black
9mm x 1.6mm x 46m
GPAL1603101646BP
Black
10mm x 1.6mm x 46m
GPAL1603121646BP
Black
12mm x 1.6mm x 46m
GPAL1603141646BP
Black
14mm x 1.6mm x 46m
GPAL1603151646BP
Black
16mm x 1.6mm x 46m
GPAL1603181646BP
Black
18mm x 1.6mm x 46m
GPAL1603241646BP
Black
24mm x 1.6mm x 46m
GPAL160391646WP
White
9mm x 1.6mm x 46m
GPAL1603101646WP
White
10mm x 1.6mm x 46m
GPAL1603121646WP
White
12mm x 1.6mm x 46m
GPAL1603141646WP
White
14mm x 1.6mm x 46m
GPAL1603151646WP
White
16mm x 1.6mm x 46m
GPAL1603181646WP
White
18mm x 1.6mm x 46m
GPAL1603241646WP
White
24mm x 1.6mm x 46m