Perm / Peel Pads – Double Sided Foam Pads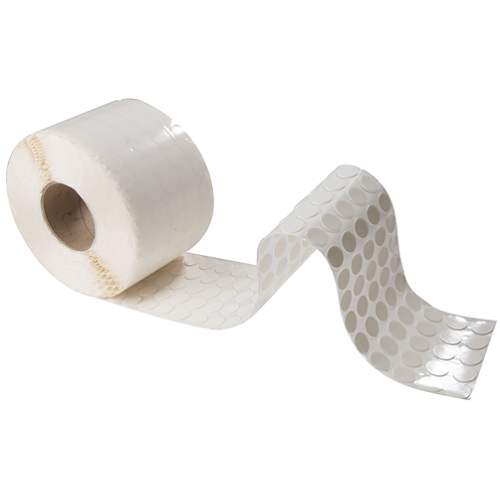 This unique product features a removable adhesive on the closed side and a permanent one on the open side.
The removable adhesive is a modified acrylic which provides a good level of tack and shear whilst providing initial repositionability and long-term clean peel removability even after extended periods in situ.
The permanent adhesive is a modified acrylic, designed to provide a good balance of adhesion and cohesion.
Due to its high deposition it can be utilised on most structured or textured surfaces.
POSPERMPEEL24241
White
24mm x 24mm x 1mm